I wanted to try reflow soldering in kitchen owen. I had two boards – one with working ESP12 module (left) and one with working base board (right):

Desoldering working module
I attached 4 screws so I can stand the board on them and one to create force to separate the module from board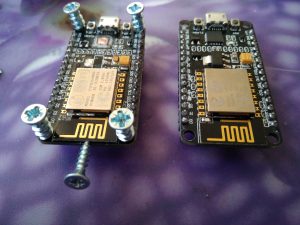 I put the board into owen preheated to 200 degC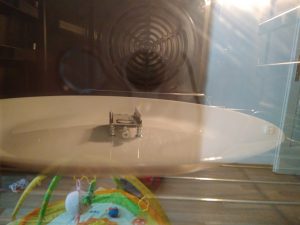 Few minutes later…
I opened the owen, shaked the board and the module came off. I let it there for a few more minutes.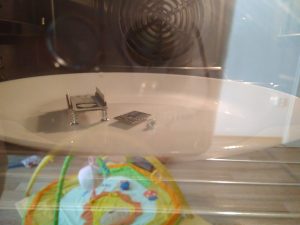 Then I shaked it again to desolder more components.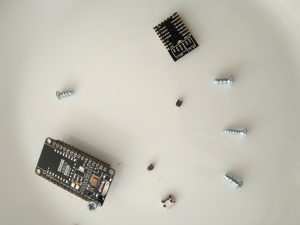 Now I had working module to be soldered to the target borad.
Preparing target board
This is where it screwed up. I repeated previous steps except of shaking. When the board was heated up, I tried to remove the module. Unfortunately, I didn't have the right tool (pliers) and moved few other components: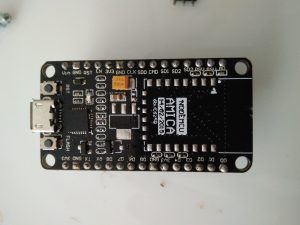 And this is the end. It was not worth the effort of soldering everything back to it's place.
Next time I'll make sure I have all needed tools before beginning and pay more attention when the board is hot – it's very, very, VERY easy to displace all components.